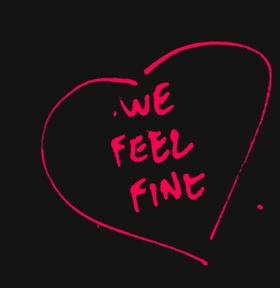 on
Friday, November 12
whenever we feel like it
presents:
poetry by
KEVIN VARRONE, CYNTHIA ARRIEU-KING, and CRAIG SANTOS PEREZ
w/ TYLER ANTOINE
@4pm
KELLY WRITERS HOUSE
3805 Locust Walk
Kevin Varrone
's most recent collection,
g-point almanac: passyunk lost
, is just out from Ugly Duckling Presse, as is a companion chapbook,
The Philadelphia Improvements
. His previous collection,
g-point almanac: id est
, was published by Instance Press in 2008. Individual poems are available electronically at Duration Press, in Big Bridge, Cross Connect, and [out of nowhere]. He lives in South Philadelphia and teaches at Temple University.
Cynthia Arrieu-King
is an assistant professor of creative writing at Stockton College. Her book
People are Tiny in Paintings of China
is just out from Octopus Books. Her work and reviews will appear this year in Boston Review, Witness, Jacket, etc. She lives near a bunch of casinos and the sea.
Craig Santos Perez
, a native Chamorro from the Pacific Island of Guahan (Guam), is the co-founder of Achiote Press and author of two poetry collections:
from unincorporated territory [hacha]
(Tinfish Press, 2008) and
from unincorporated territory [saina]
(Omnidawn Publishing, 2010).
Tyler Antoine
, 21, is currently a senior English major at Temple University, intending to graduate this spring. Born and raised in southern Delaware, he greatly anticipates the Rapture.